The first phase of a recently built indoor medical cannabis farm in North Macedonia is just about to begin its first growing cycle. The entire facility has been adapted to the requirements of GACP (Good Agriculture and Collection Practice) in order to provide pharmaceutical raw material of consistently high quality. The farm has been divided into a number of rooms in order to optimize the use of the cultivated area and to maintain continuity of work throughout the year. This way, recipients can be sure of timely deliveries.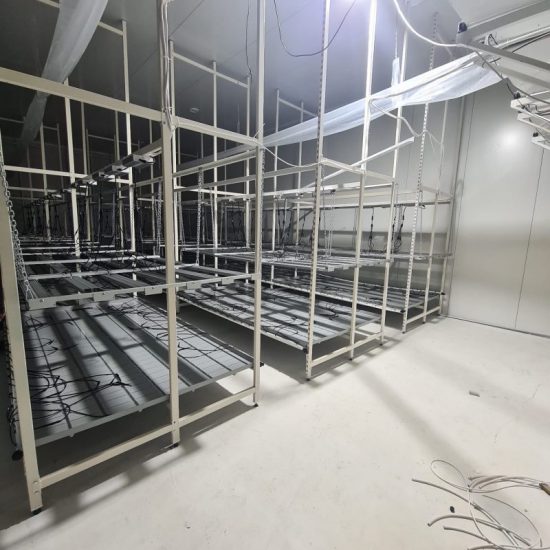 The motto of our activity from the very beginning is "we do more". It was no different in the case of the North Macedonian indoor farm. In addition to the XX640W Full Spectrum LED lighting, Plantalux also supplied switch boards and a lighting control system. Our relationship does not end there. Platnalux representatives has already visited the farm twice to make sure that the installation of the delivered products was successful and to share their experience of growing cannabis in a controlled environment.
The control system allows for the imitation of sunrise and sunset to reduce the stress caused by the sudden switching on and off of the lighting. All while maintaining the appropriate photoperiod, appropriate for a given growth phase.
Another aspect was advising on the selection of genetics along with the methodology of cultivation or providing a network of contacts to Plantalux partners, so as to take full advantage of the possibilities of the indoor farm.