After successfully completed projects in indoors and greenhouses growing cannabis in North Macedonia, Uruguay, and Israel, Plantalux expands its services in Switzerland. Increasing worldwide demand for high quality cannabis flowers has been attracting more and more companies to invest in the cultivation of this crop. As quality matters above all factors, the most stable climate conditions and consistency in each growing cycle can be assured in an indoor farm. And now, a Swiss grower is about to turn the switch on for 1 400 LED lights in their indoor cultivation.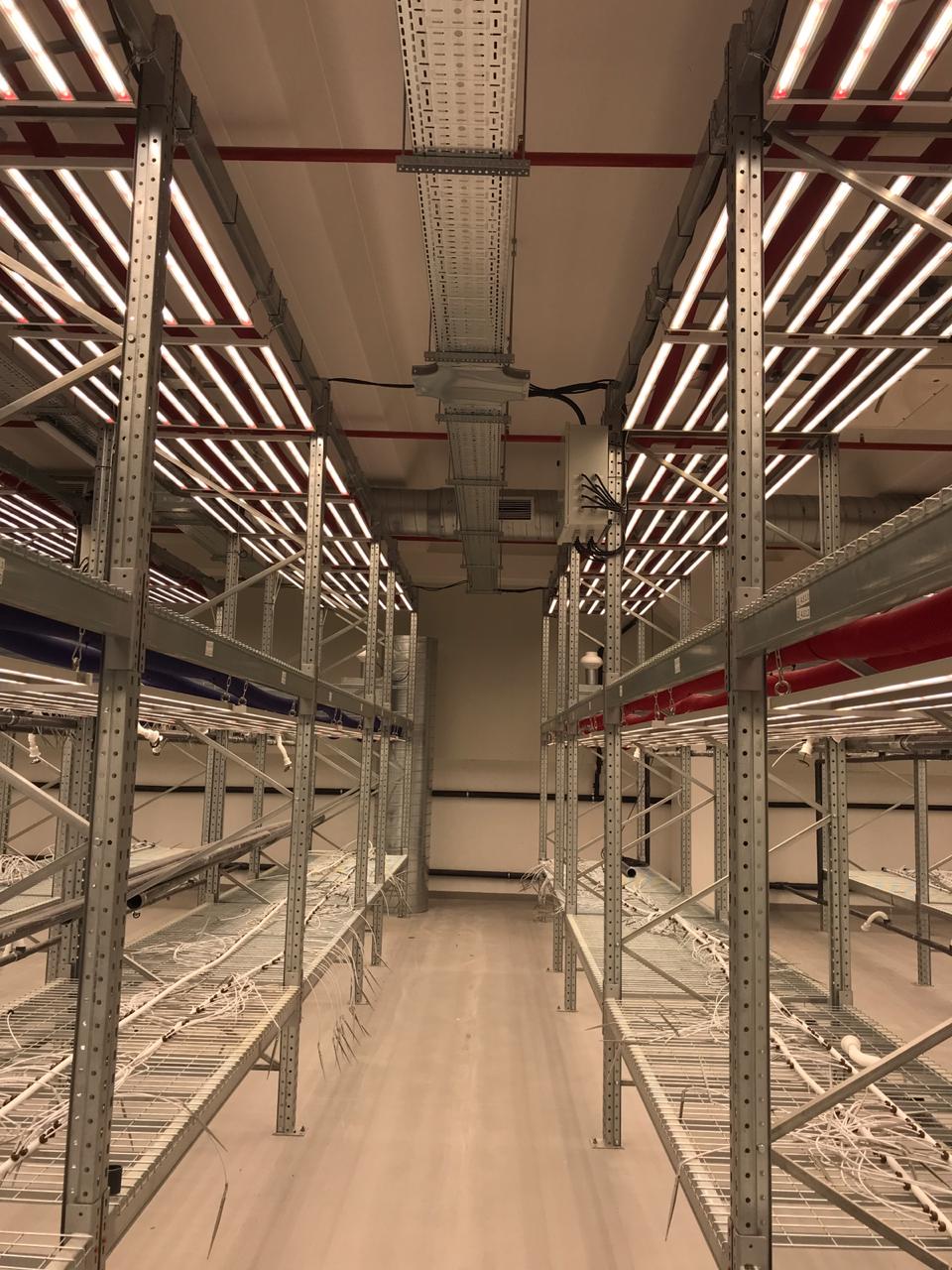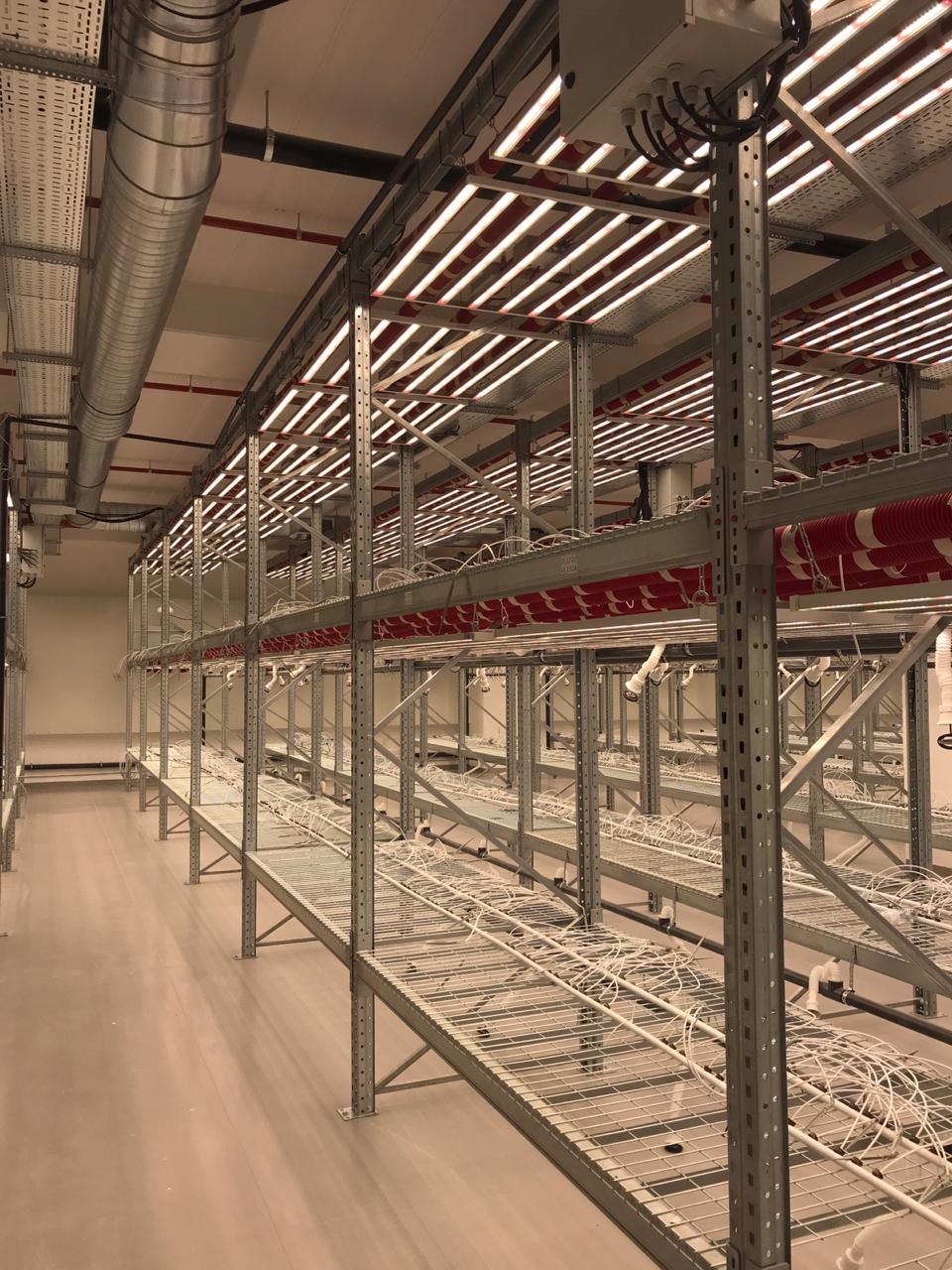 Plants will be put on two-tier racks and grown under a lighting system comprised of 100% LED lighting delivered by Plantalux. For growing, medium coconut coir was chosen and plants will be fed by a drip irrigation system. The climate computer will measure air parameters such as CO2, relative humidity and temperature and moisture content, EC, and temperature of growing medium. EC and PH of nutrients will be done automatically depending on current plant needs. All in all 1400 horticulture LED lamps, each of 640W, will be soon put into operation.
Due to the adaptation of the latest lighting technology and experience in designing lighting fixtures, a team of Plantalux engineers created LED grow lamp dedicated to indoor solutions – maximum light output and uniform light distribution. Lamps are equipped with dimmable drivers with protocol to choose – PWM or 0-10V, depending on the control system to be used by the grower.