Before the end of the year we would like to present to you our next implementation. This time it is the adaptation of an existing building for an indoor farm. In this case our scope was quite wide, because it started with planning the purpose of individual rooms, through the delivery of XX640 Full Spectrum LED lamps and a climate computer, to consulting on the cultivation of cannabis under controlled conditions.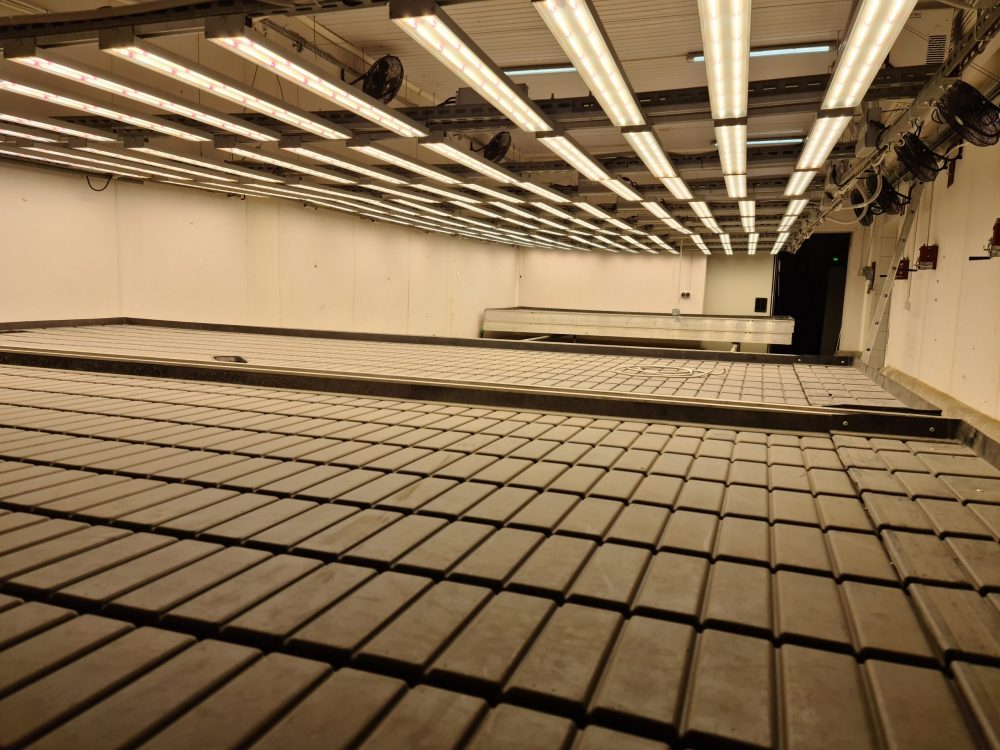 The supplied climate computer monitors air temperature and humidity, carbon dioxide concentration in real time and allows these parameters to be managed. What's more, it has a function to water the plants multiple times a day. This makes it easy to manage the administration of nutrient dissolved in water, whether in soil, coconut or rockwool cultivation.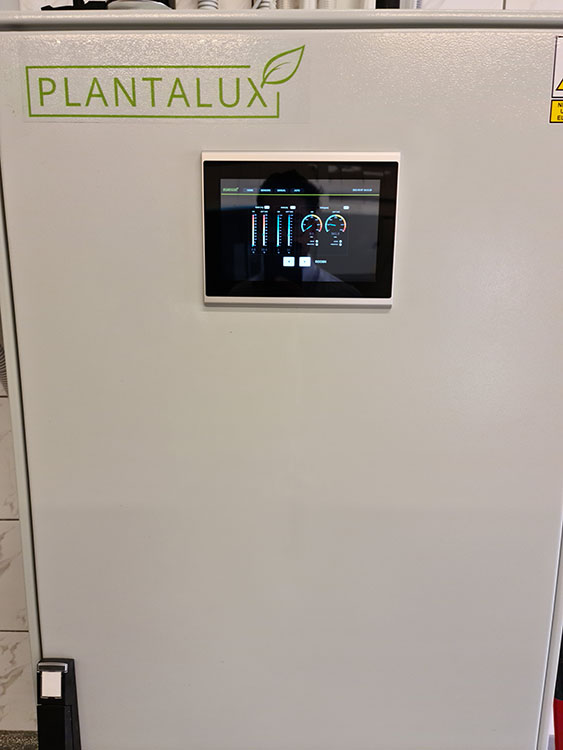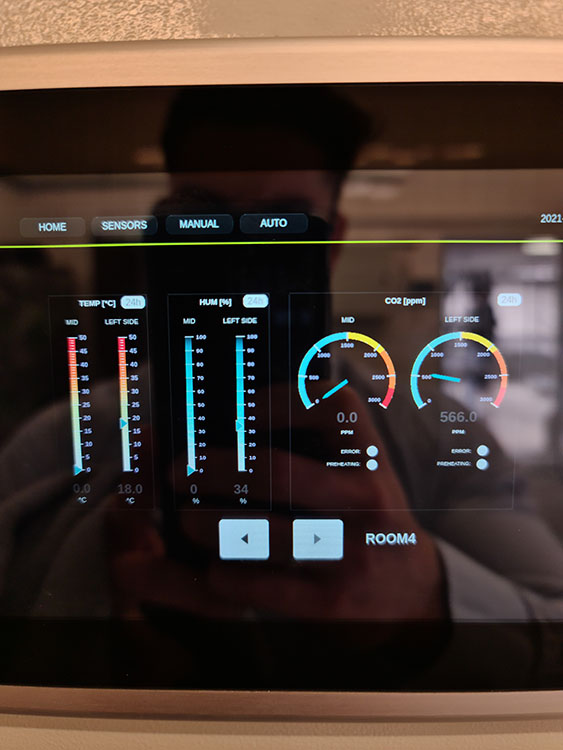 All installed LED lamps are equipped with power supplies from Inventronics, which by default have a power management function in the range of 10 – 100%. Combined with a system of lowering and raising the structure on which the lamps are installed, this allows a significant reduction in electricity consumption and modulation of the light intensity during the life of the plants.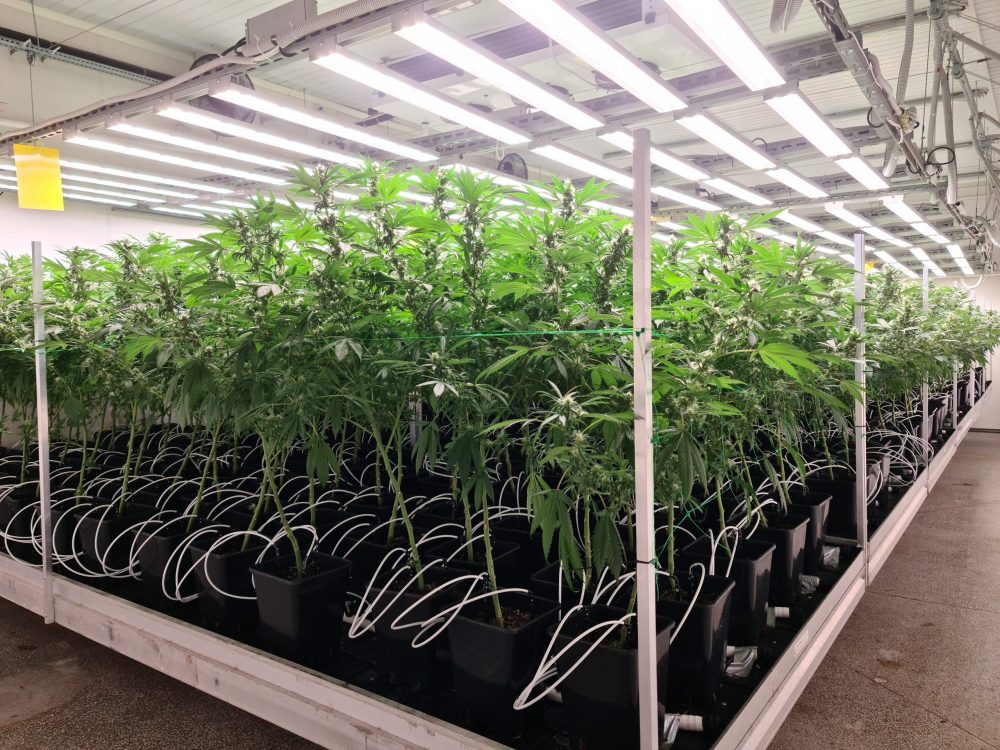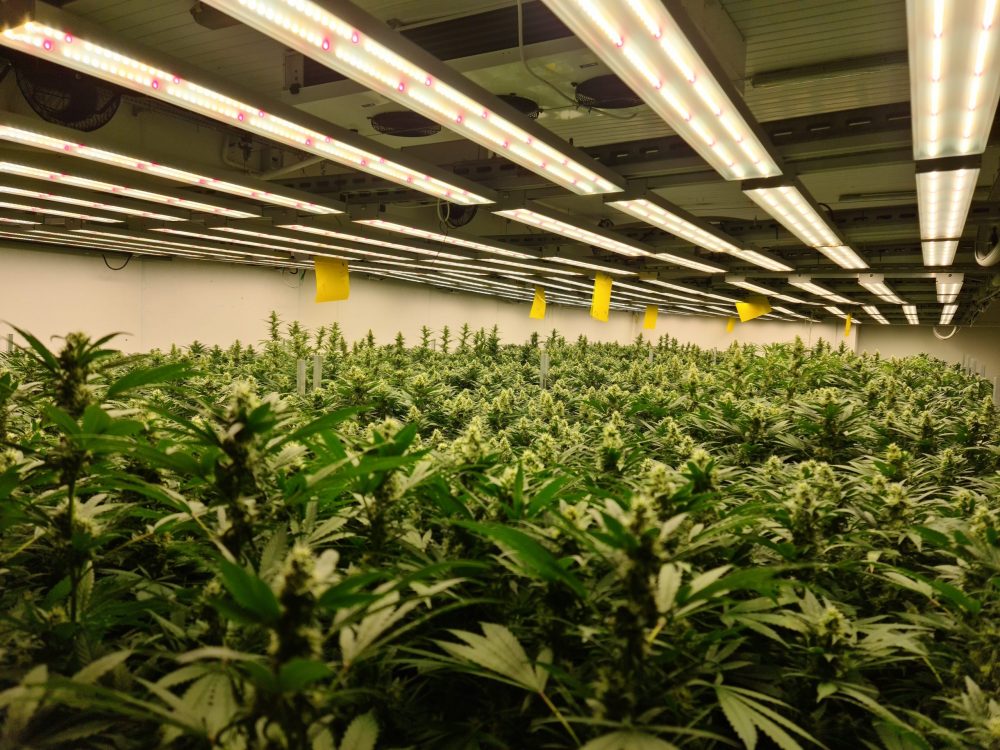 As presented on the photos above, the indoor farm has already started growing cannabis. The cultivation has been arranged on sliding tables to facilitate work with the plants, such as defoliation and ongoing control. The whole project was designed to ensure optimal planting and workload in all areas (flowering, vegetation, drying room, post production).