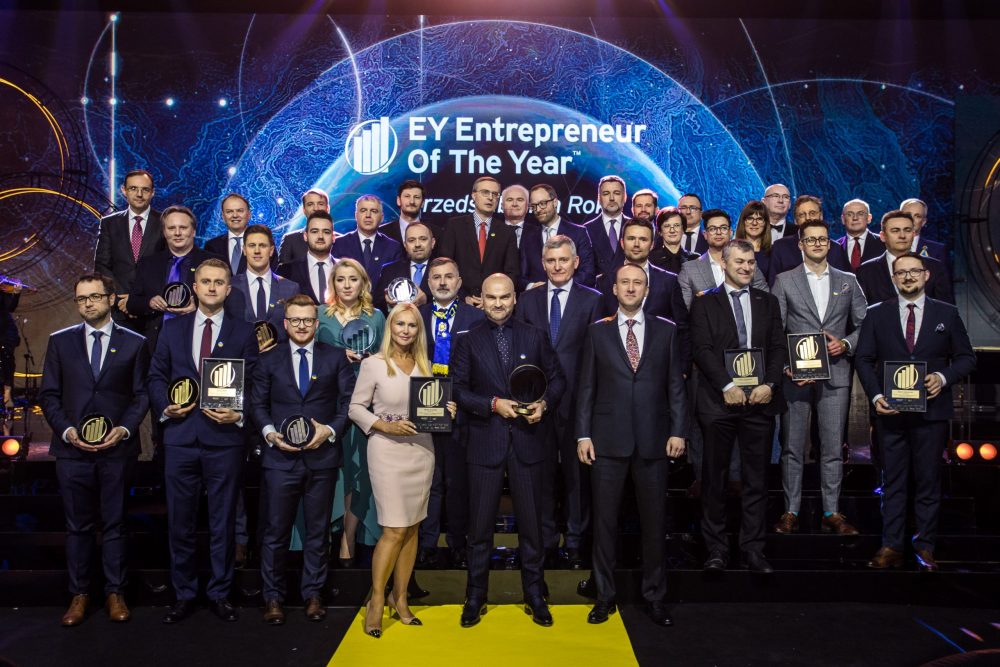 Rafał and Jakub Lachowski, the founders of Plantalux, were the laureates of the EY Entrepreneur of the Year 2021 competition. During the Final Gala, which took place on March 4, 2022 at the Służewiec Race Track in Warsaw, they received commemorative statuettes in recognition of their business activities. Thus, the Plantalux founders were among the 12 nominated entrepreneurs from all over Poland.
The title of Entrepreneur of the Year 2021 was awarded to Rafał Brzoska (Integer Capital Group), who will represent Poland during the world final in Monte Carlo.
EY Entrepreneur of the Year is the only large-scale international initiative promoting the best entrepreneurs in the world. The competition fulfills its mission of supporting, developing and promoting the most valuable private companies.
In Poland, since 2003 an independent Jury has been awarding entrepreneurs who stand out for their vision, innovative thinking and business success. Each year the winner represents Poland at the global finals of the competition in Monte Carlo against the best entrepreneurs from over 60 countries.
Thanks to its long-standing tradition, EY Entrepreneur of the Year is also a strong community giving all candidates a unique opportunity to build relationships and develop their businesses.